Provost Camps has a deep commitment to undergraduate and graduate education and sees this appointment as a great opportunity to serve the students at Crown. His vision for Crown College is an inclusive environment that facilitates personal and academic growth for students with diverse interests and identities. Critical elements in this vision, which he would like to reinforce, are involvement in research projects under Crown's faculty supervision and increased awareness of the resources available on campus to support and advise students.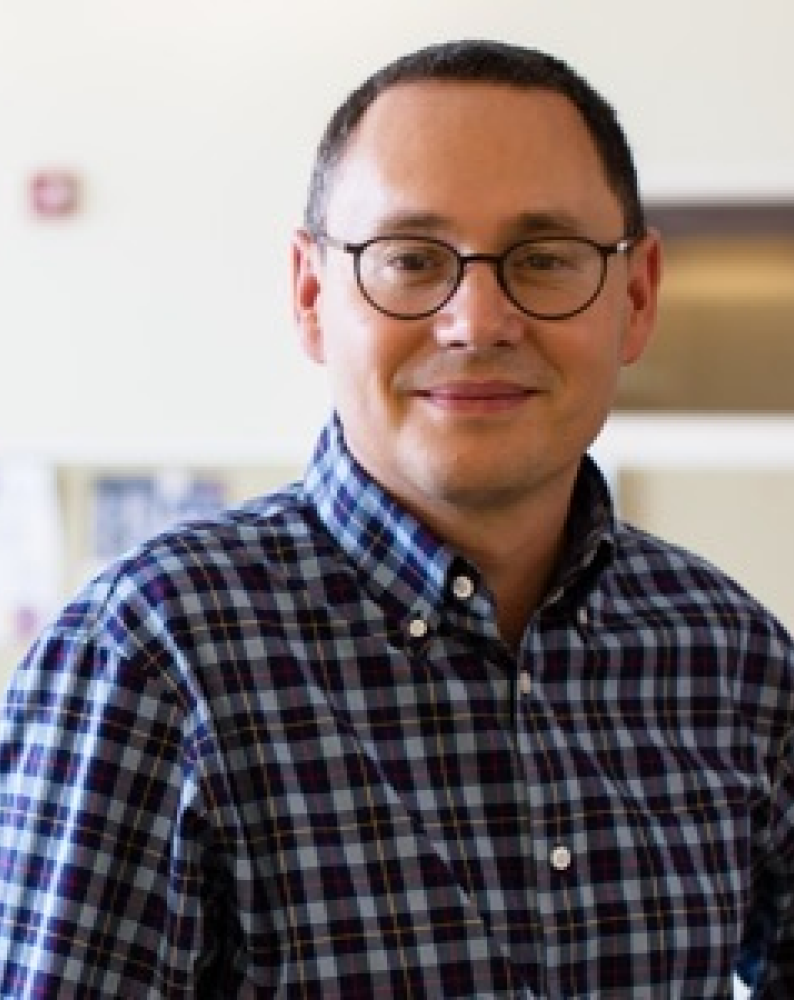 Provost Manel Camps is a Full Professor in Microbiology and Environmental Toxicology and an affiliated faculty member of Biomolecular Engineering. Provost Camps studies the evolution of new biochemical activities, emphasizing mechanisms of antibiotic and antitumor resistance. His research, which has both basic and translational components, enjoys support from the National Institutes of Health and the National Science Foundation. In addition, he teaches Human Anatomy and its corresponding laboratory, which is part of the core curriculum for students interested in human health. 
Dr. Camps graduated as a veterinarian from the Autonomous University of Barcelona with honors. With the support of a prestigious "La Caixa" Scholarship, he went on to obtain a Ph. D. in Microbiology and Immunology at Stanford under Dr. John Boothroyd's mentorship. Before joining the faculty at UC Santa Cruz, Manel Camps completed postdoctoral work with Dr. Larry Loeb at the University of Washington in Seattle, where he established the basis for his current research.
Leading Next-Gen Entrepreneurs
Recently appointed as the Director for the Center for Innovation and Entrepreneurial Development (CIED), CIED promotes the development, research, and teaching of innovation and entrepreneurship at UC Santa Cruz. The center works with faculty, students, and the Santa Cruz community to support technological innovation and entrepreneurship through a variety of programs and activities. 
Camps looks forward to building a dynamic and sustainable entrepreneurship community on campus, working closely with the assistant vice chancellor for innovation and business engagement to integrate entrepreneurship programs across the campus through the new Innovation and Business Engagement Hub.
Directing a team of undergrad and graduate students, Manel Camps' research group focuses on two biological questions: 1) Maintenance of genomic stability, i.e. how genetic information is preserved through accurate replication and through repair of DNA damage, and 2) Genetic adaptation, i.e. how random alterations in this information (mutations) drive the evolution of new biological activities. 
The Camps laboratory aims at providing an intellectually stimulating environment that promotes creativity and is conducive to learning. Our philosophy is to facilitate the free exchange of ideas within the laboratory while catering to the individual needs of each of its members. Our laboratory provides students with a comprehensive scientific training that should be invaluable for future careers in science, health-related professions, or medicine
Learn more about the METX Camps Laboratory