Meet Your Crown Peer Advisors!
The Crown Peer Advisors are undergraduate students who are available as a resource to their peers for basic academic advising. They are trained to assist students through student-to-student interactions and are able give advice based on personal experience. The Crown Peer Advisors will be available every weekday to assist students with tasks like navigating the MyUCSC portal, enrollment (adding, swapping, dropping and editing courses), finding the best GE or elective course for their needs, and connecting them to other resources on campus, etc. Connecting with a Crown Advisor is easy, check out how below!

Want to connect with a specific Peer Advisor? Email CrownPA@ucsc.edu and just start your email with Hi ____! and the Peer you address will be sure to respond. 🙂
Hours this week: Monday-Thursday 11am-4pm. For Fall, please check the calendar on our home page!
Major: Computer Science
She/Her/Hers
Hi! My name's Teresa and I'm a 4th year Computer Science major from Palo Alto, California. Outside of school and work, I enjoy reading and traveling. I'm super excited to be a part of the Crown Peer Advising Team, and I will do all that I can to help your academic success! It's a jarring change to shift from fully remote courses to returning to campus, and I hope that I will be able to contribute to a smooth and easy transition back! I look forward to meeting you!
Major: Biochemistry & Molecular Biology
She/Her/Hers
Hi! My name is Sophie and I am a second year biochem & molecular bio major from Tracy, CA. I love to play piano and flute, cook, bake, and learn languages! The transition to a whole new environment on campus taking in-person classes after covid at home was overwhelming but I was able to have an amazing first year on campus due to the welcoming support I received from peer advisors, other students and staff! I hope to pass this along to fellow Crownies and I'm excited to be part of the Crown Peer Advising Team!
Majors: Art & Design: Games + Playable Media
He/Him/His
Nice you meet you! My name is Ulises and I am a 2nd year AGPM major from Turlock, California. As a first-generation college student, it is my goal and great honor to help out those who had the same questions I had coming into my first year of college. On my free time, you can catch me hanging out with friends and clubmates playing games, catching up on my anime watchlist, or watching streamers on Twitch and YouTube! I encourage you to reach out to us over at the Crown Peer Advising Team through email or in-person, we'll do our best to help make your stay at UCSC as worry-free as possible!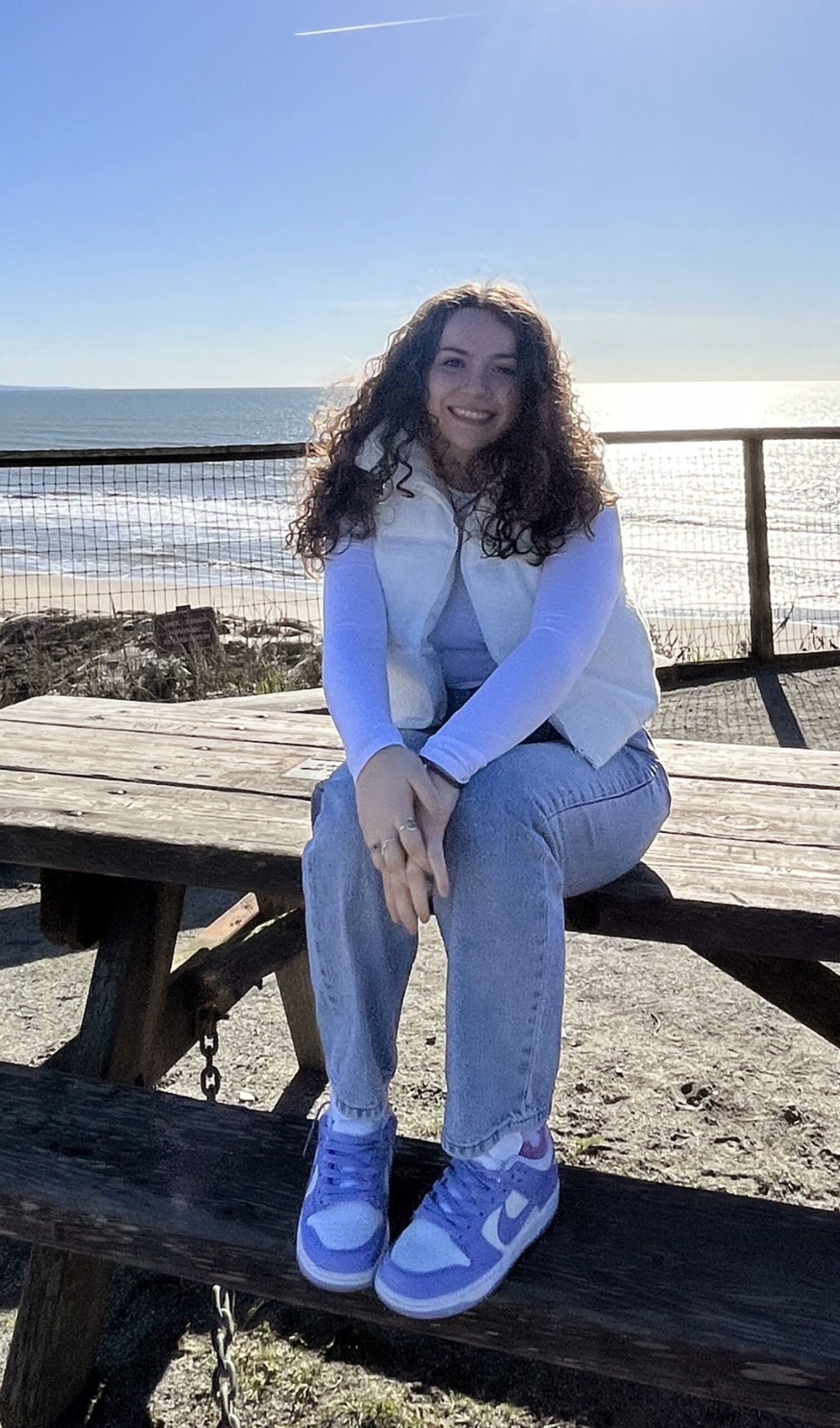 Majors: Biology BS
She/Her/Hers
Hi! My name is Jenna, and I am currently a second-year Biology major from Fairfield, California. I entered UCSC as a first-generation college student, so I can understand how stressful the college process is; I hope to ease the stress and help as much as possible! When I'm not at an A's game, I'm most likely looking for more records to expand my collection, driving around the city, or at a concert. I'm very excited to be a Crown Peer Adviser and be a helpful resource to anyone in need. Before becoming a Peer Advisor, the Crown Advising team was a beneficial resource as a first-year student, and I aspire to help students in the same way!
Major: Computer Science
She/Her/Hers
Hi there! My name is Sanjam and I am a first-year computer science major! As a first-generation college student from the lovely town of Clovis, California, I'm passionate about supporting others through their academic journey. When I'm not hitting the books or working, you can find me playing badminton with friends, entertaining new video games, or planning my next adventure. As a member of the Crown Peer Advising team, I'm here to offer guidance and help you navigate the twists and turns of college life. Whether you need advice on coursework, want to chat about your interests, or just need a listening ear, don't hesitate to reach out! Looking forward to getting to know you!