GENERAL COURSE INFORMATION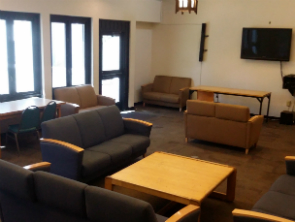 Student study and event lounge, may be booked for use by student groups.
Television, DVD and digital computer inputs (DVI)
Surround sound system
Seating on couches and chairs, several tables Piano, snack machine
Capacity: 20 seated, 35 standing. Access: 9:00 a.m. – 12:00 a.m.
Limited to one meeting or event booked at any given time.
May not be reserved for ongoing meetings (i.e., every Monday at 4pm)
May not alternate with another space for ongoing meetings (Fireside one Monday at 4pm, CM Community Room the next Monday at 4pm, etc.).
Non-Crown affiliated student organizations are limited to two Crown room reservations per quarter.
All reservations and/or SOAR Event Approval Forms must be completed least 48 hours in advance.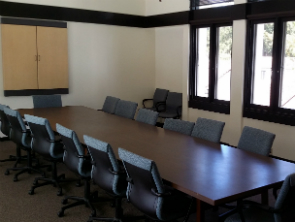 A formal and informal meeting area generally reserved for Crown fellows and staff meetings.
Whiteboard Conference seating for 20
Not available for student organizations or class meetings
Not wheelchair accessible Capacity: 20 seated, 40 standing
Access: 9:00 a.m. – 10:00 p.m.
Not available for class meetings.
May not rearrange tables, couches, or furniture.
Noise levels must be kept to conversational range to respect the surrounding Library and Computer Lab.
Guest is responsible for event clean-up. Your department will be billed for extra cleaning or damages.
Caterers must retrieve their equipment directly after the event.
Cultural Center at Merrill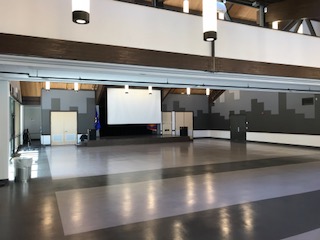 Designed to hold lectures, dinners, theater performances and other large-scale events. The Cultural Center at Merrill has the following equipment:
30 tables, 350 chairs Stage
Screen, projector, computer/DVD player
PA system, microphones
Theatrical lighting
Capacity: 350 seated, 400 standing Access: 9:00 a.m. – 1:00 a.m.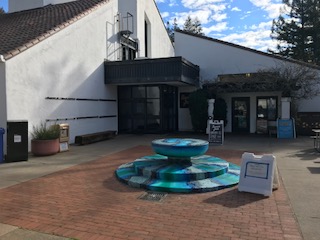 Located in the social center of Crown, this outdoor space may be reserved for occasional events. Due to its close promixty to classrooms and residential buildings the Crown Courtyard is subject to usage limits as outlined by the Student Policies and Regulations Handbook, University Policies, and the Use of University Properties for Free Speech. The Crown Courtyard has the following amenities:
Outdoor picnic tables
Outdoor lighting&nbsp
Access: Variable; coordinate with facility manager.