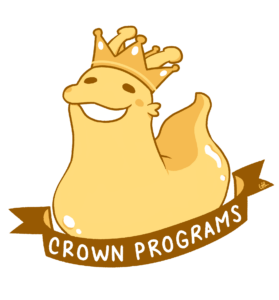 Welcome Week 2023 is September 22nd to September 27th!
The start of Fall Quarter is almost here and the Crown Programs Office staff is excited to welcome new students – Crownies! – to our lovely college on the hill!
The Crown Programs Office is composed of the College Programs Coordinator, Monica Ramos (she/her/ella), Program Assistants, and Orientation Welcome Leaders. Our student leaders begin training and event prepping in early September to bring new and returning students a series of community-building events focused on helping you transition into your new home on the hill.
A key annual event each new Crownie should attend is our Crown Welcome: Hillside Living. This year, Crown Welcome: Hillside Living will be held in the Cultural Center at Merrill on Sunday, September 27th starting at 6pm.
New Crownies, we highly encourage you to follow our social media accounts and download the Crown Programs & Events Calendar to stay updated on upcoming events!
Crown Programs Instagram: @ucsccrowncollege
Discord: Official Crown College Discord Server
Download the Crown Programs & Events Calendar
Additional Information:
Please visit the UCSC Orientation website for information regarding general Campus Orientation, Welcome Week, and what is required of incoming students to complete before Fall Quarter. 
For general Housing Move-in information, please visit Housing's Move-in page.