Mandalorian Mercs pay a visit to UCSC
February 28th - March 5th
"Everyone geeks out about something. From comics to crocheting, astrology to astronomy, movies to magic, science to surfing, gaming to gardening… this week's journey of experiences promote and cultivate one's curiosity and celebrate the diverse realms of geekiness."
UCSC's annual Geek Week is a week-long series of events and programs centered around various aspects of Geekdom! All members of the UCSC community are invited to celebrate and share their particular interests. Broadly defined, the objectives for Geek Week are: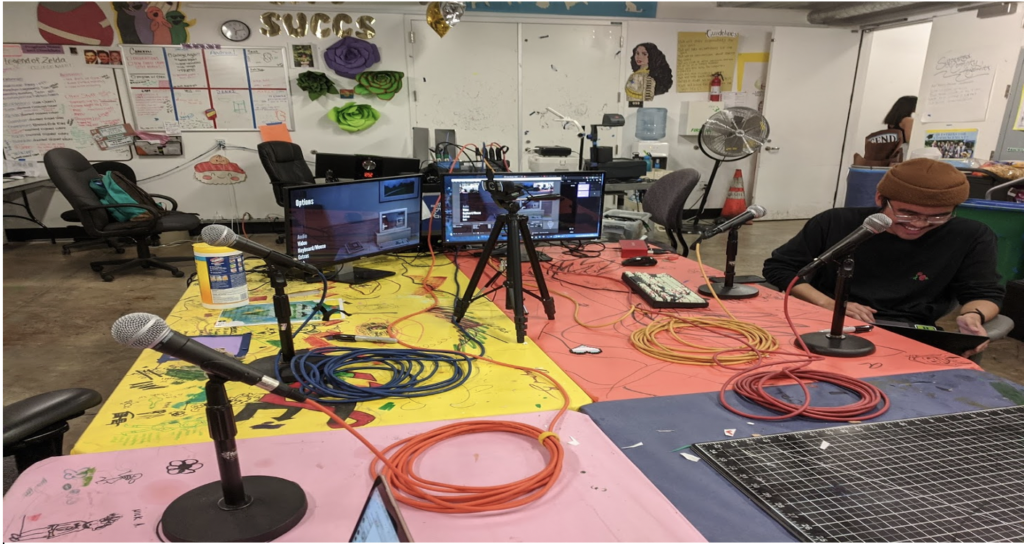 Programs Assistant Sean Butawan setting up for a live-stream on-line gaming charity event.
Explore intersections of identity and interests across different genres, and disciplines.
Develop an appreciation for the diverse cultural origins that comprise Geekdom.
Create an inclusive and respectful community among peers with common interests.
Discover potential new interests and resources to enrich their co-curricular experiences by participating in events and programs occurring on campus or in the local Santa Cruz community.