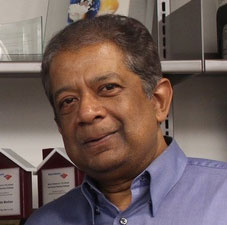 Ashok Bardhan is a consultant and advisor to a number of data analytics, finance and technology firms, public agencies, and to a large, public pension fund. With an M.S. (Physics/Mathematics, Russia), an M. Phil (International Relations, India), and a Ph.D (Economics, Berkeley), he was the most recent Senior Economist and Researcher at Haas School of Business at the University of California, Berkeley. His research, consulting, and productions span a range of topics, such as the economy of California, housing and real estate, as well as global linkages of the technology sector. He has also done work in the fields of global financial integration and real estate, sustainable urban development, innovation management, as well as the impact of global capital flows on US mortgage markets and the globalization and offshoring of research and development. His work has been featured in the New York Times, Council on Foreign Relations, National Academy of Sciences, the Institute of International Economics, and scores of others.
Ruth Wylie is the assistant director of the Center for Science and the Imagination and an assistant research professor in the Mary Lou Fulton Teachers College. Ruth earned her PhD in Human-Computer Interaction at Carnegie Mellon University in 2011 and her bachelor's degree at the University of California, Berkeley in Cognitive Science with minors in Computer Science and Education. Ruth concentrates on interdisciplinary, translational research that leverages knowledge and insights from theory and laboratory studies to answer real-world problems. Her previous research projects have been on the design, development, and implementation of educational technology for students and teachers in middle schools, high schools, and universities.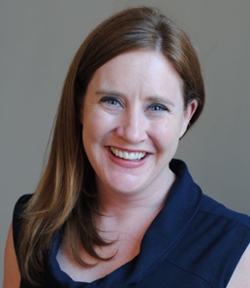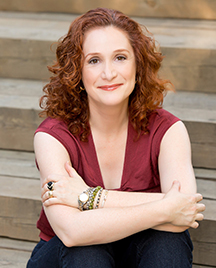 PJ Manney is the author of the bestselling and Philip K. Dick Award nominated (R)EVOLUTION, book 1 in the Phoenix Horizon series, and book 2, (ID)ENTITY. She is a former chairperson of Humanity+, the author of "Empathy in the Time of Technology: How Storytelling is the Key to Empathy," and a frequent guest host and guest on podcasts and TV including the upcoming James Cameron's Story of Science Fiction. She has worked in motion-picture PR at Walt Disney/Touchstone Pictures, story development and production for independent film production companies (Hook, Universal Soldier, It Could Happen to You), and writing for television (Hercules–The Legendary Journeys, Xena: Warrior Princess). She also cofounded Uncharted Entertainment, writing and creating pilot scripts for television. When not contemplating the future of humanity, she is a wife, mother, speaker and futurist in California. Learn more about PJ at her website, pjmanney.com.
Amber Case is a self-described Cyborg Anthropologist and a successful IT entrepreneur. She is co-founder and former CEO of Geoloqi, a location-based software company acquired by Esri in 2012. She is the author of An Illustrated Dictionary of Cyborg Anthropology (2013) and the new Calm Technology: Designing for the Next Generation of Devices (O'Reilly Books, 2016). Famous for her 2012 SXSW keynote and her 
TED talk
 "We are all cyborgs now", she is a leader in the campaign for "Calm Technology" to organize the Internet of Things, to be "elegant, humane and unobtrusive." Currently she is a fellow at Harvard's Berkman Klein Center for Internet and Society and a visiting researcher at the MIT Center for Civic Media.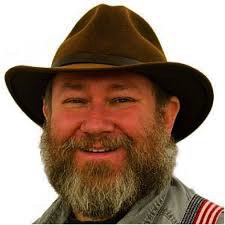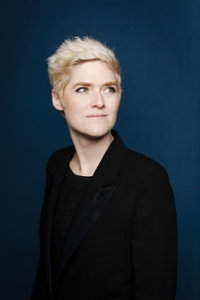 Dr. Ernest Adams graduated in Philosophy from Stanford University in 1984. He has been involved with the game industry for 27 years on multiple levels: as freelance game designer, as author of five books, as a lecturer in several universities, and a popular speaker in national and international conferences and arts festivals. His publications include two university-level textbooks on commercial game design targeting both professional and student designer audiences: Fundamentals of Game Design, Second Edition, and Game Mechanics: Advanced Game Design (with Joris Dormans). He was worked with industry, as audio/video producer on the Madden NFL Football product line, and later as lead designer at Bullfrog Productions. In 1994 he founded the International Game Developers' Association to support the careers and interests of individual developers, and was its director until 1997. In 2014 he was awarded the Lifetime Achievement Award by the International Game Developers' Association for his outstanding service to the game industry.
Alice Helen Masek is a Crown Alumna of the first 4-year graduating class of 1971. She has a Master's Degree from Pacific School of Religion (Berkeley) and has an 18-year ministry of doing Large Scale Group papercutting Workshops with churches and Social Justice Organizations across America. Connections through the Guild of American Papercutters took her to Huhhot, Inner Mongolia (a province of China) in 2006 for the "Second International Festival of the Art of Papercutting" where she met about 200 Chinese papercutters and about 30 from different nations. Alice and her Cowell College Alum husband Mike live in Castro Valley, CA and have three children who are also UCSC grads and two granddaughters.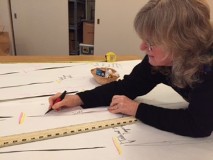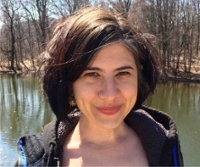 Emily C. Cohen Ibañez holds a BA in Anthropology from UC Santa Cruz and completed her PhD in Anthropology at New York University where she earned a certificate in Culture and Media. Her postdoctoral research Military Utopias of Mind and Machine examined the rise of military utopic visions of mind that involve the creation of virtual worlds and hyper real simulations in US military psychiatry for the cultivation of "psychological resilience." Dr. Cohen Ibañez is also a filmmaker. She directed two short films that reached popular audiences through public access platforms: Iraq Veterans Against the War Perform Operation First Casualty (2007) and Santa Cruz Prepares for Y2K (1999). Her debut feature-length film, Bodies at War/MINA (2015) premiered at El Festival de Cine de Bogota where the film was nominated for a UNICEF award. Her research and filmmaking have been supported by the National Science Foundation, Wenner-Gren Foundation for Anthropological Research, American Council for Learned Societies, NYU Torch Prize, and Fulbright Colombia.
Roxi Power is a poet, performance artist, activist, and editor. Most of her own performances and much of her writing are in the area of what she calls "Trans-Genre" work: performances that cross media and genre boundaries. She founded a trans-genre anthology series at UC Santa Cruz: Viz. Inter-Arts. Viz. publishes intermedia and explores the relationship between different art forms. The first edition, Viz. Inter-Arts: Event won an Independent Publishing Award. The current edition, Viz. Inter-Arts: Interventions, explores art as social practice. She also helped launch a trans-genre performance form called Neo-Benshi (or Live Film Narration) in San Francisco in 2003 and has since performed several original scripts at The Tennessee Williams Festival, The Roy and Edna Disney CalArts Theater in LA, The Poetry Project and The Bowery Poetry Club in New York, The San Francisco Yerba Buena Center for the Arts, and many other venues nationally. She has an MFA in Poetry from Cornell University and has taught at several colleges as a Visiting Assistant Professor, including Hobart and Williams Smith, Colorado College, Mills College and as a lecturer at UC Santa Cruz for 18 years. She is the campus President of UC-AFT, the lecturer's union, where she also engages art, music, and performance in activism.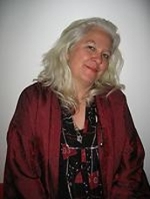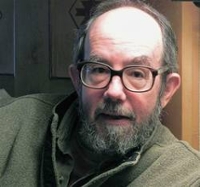 Paul Fleischman is a noted author of children and young adult literature who has written more than 30 books and received 21 major awards over a career spanning 37 years. These include the Newbery Medal, the Scott O'Dell Award for Historical Fiction, the Silver Medal of the Commonwealth Club of California, Golden Kite Honor Book designations, the California Young Reader Medal, the PEN West Literary Award, the Leo Politi Golden Author Award, and being National Book Award finalist.
Paul has written for toddlers and novice readers via chapter books and picture books. His historical novels include Saturnalia, The Borning Room, and Bull Run, and the historical nonfiction works Townsend's Warbler and Dateline: Troy. He also engages older readers with fiction dealing with modern-day themes and problems in novels like A Fate Totally Worse than Death, Seedfolks, Whirligig, Weslandia, and Breakout. In the words of a Publishers Weekly reviewer one of these novels (Breakout), "explores the way art allows people to re-examine their lives". Paul Fleischman's latest book "Eyes Wide Open" aims at providing readers with basic principles needed to comprehend a moment in history characterized by the need to alter our course in the face of an impending environmental catastrophe.
The collaborative team of Newton and Helen Mayer Harrison have led the Eco-Art movement for forty years. The Harrison's concept of art is highly original for its high interdisciplinary, integrative nature and also for its practical policy dimension. They work with biologists, ecologists, architects, and urban planners to increase biodiversity and community development around the world.
The Harrison's single exhibitions or large scale installations are numerous. Newton and Helen Harrison are recipients of prestigious international awards. These include Second Prize at the Nagoya Bienale and the Groeneveld Award for Doing the Most Significant work of the year for the Dutch Landscape in Holland in 2002. They currently live in Santa Cruz.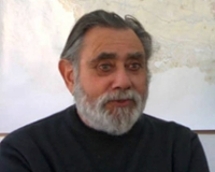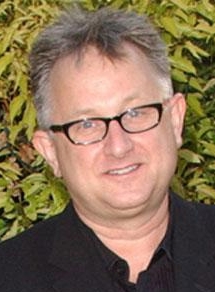 Edward Neumeier is an American screenwriter, producer and director best known for his work on the science fiction movies RoboCop and Starship Troopers. He wrote the latter's sequel, and most recently wrote and directed Starship Troopers 3: Marauder.
Neumeier studied journalism at the University of California at Santa Cruz then attended the School of Motion Picture and Television at University of California at Los Angeles (UCLA). After completing his bachelor's degree at UCLA, Neumeier started work in the Hollywood film business, as a production assistant on the TV series Taxi, a prohof-reader for Paramount Pictures and Columbia Pictures; and as a junior executive at the Universal Pictures company.
Dr. Vivienne Ming, named one of 10 Women to Watch in Tech by Inc. Magazine, is a theoretical neuroscientist, technologist and entrepreneur. She is the co-founder and Managing Partner of Socos, a cutting-edge EdTech company which applies cognitive modeling to align education with life outcomes. Dr. Ming is also a Vice-president and Distinguished Scientist at ShiftGig, where she explores the how to build job markets that drive long-term economic growth and investing in the workforce. Previously, Dr. Ming was Chief Scientist at Gild, an innovative startup that builds better companies by unleashing human potential in their workforce using machine learning. Dr. Ming's speaking topics address her philosophy to maximize human potential, emphasizing education and labor markets, diversity, and AI and cybernetics. She has recently presented at SXSW, SXSWedu, ReWork, InfoCamp, Bloomberg, XX in Health, and Columbia University, among many presentations worldwide. Her work and research have received extensive media attention including the New York Times, NPR, Nature, O Magazine, Forbes, and The Atlantic. She lives in Berkeley with her wife and their two children.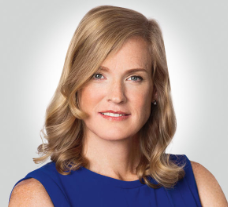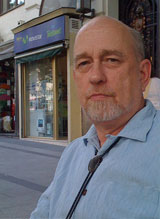 Dr. Grey is an extremely productive scholar who is globally known for his cultural studies of science and technology, social media and social change. His most widely cited books include: Postmodern War (1992), where he exposed the use of computers as weapons by the US military; The Cyborg Handbook (1995), a compendium of material on cyborgs (biomechanical fictional beings) that has become the standard reference in the field; and Cyborg Citizen: Politics in the Postmodern age (2000), where Chris examines the implications for daily life and politics of the enhancement of humans by machines. In addition to authoring six books, Chris has established multiple collaborations, published twelve book chapters, and written thirteen articles.
Kim Stanley Robinson is an American science fiction writer known for his award-winning 
Mars
 trilogy. His work delves into ecological and sociological themes, and many of his novels appear to be the direct result of his own scientific fascinations, such as the fifteen years of research and lifelong fascination with the planet Mars.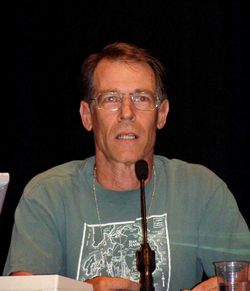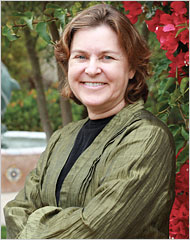 Karen Joy Fowler is an author of six novels and five short story collections in the science fiction, fantasy, and literary fiction genres. She is best known as the author of the best-selling novel The Jane Austen Book Club that was made into a movie of the same name. Fowler's previous novel, Sister Noon, was a finalist for the 2001 PEN/Faulkner Award for fiction. Her debut novel, Sarah Canary, was a New York Times Notable Book, as was her second novel, The Sweetheart Season. In addition, Sarah Canary won the Commonwealth medal for best first novel by a Californian, and was short-listed for the Irish Times International Fiction Prize as well as the Bay Area Book Reviewers Prize. Fowler's short story collection Black Glass won the World Fantasy Award in 1999, and her collection What I Didn't See won the World Fantasy Award in 2011.
2011 and 2012 Keynote Speaker
Kimberly Lau is a Professor of American Studies and the Provost of Oakes College. Her research interests focus on questions of gender, race, and power in popular culture and folklore, and she is currently working on a project about World of Warcraft and its potential for alternative modes of masculine sociality. She is the author of New Age Capitalism: Making Money East of Eden (2000), Body Language: Sisters in Shape, Black Women's Fitness, and Feminist Identity Politics (forthcoming), and numerous articles. This quarter, she is teaching a course on the vampire in folklore, literature, and popular culture.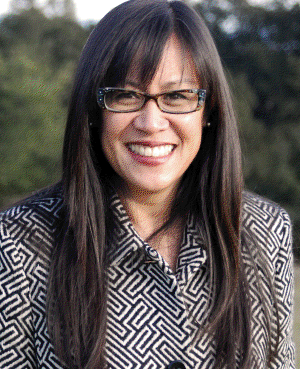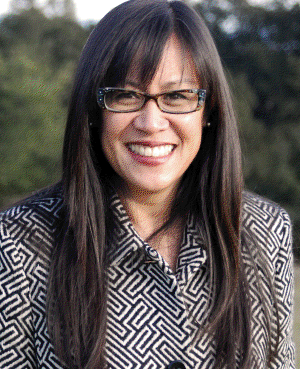 Marc Okrand is Director of Live Captioning at the National Captioning Institute (NCI) in Vienna, Virginia, near Washington, DC. Okrand is a pioneer in the use of closed-captioning for live television broadcasts. He has a Ph.D. in Linguistics from the University of California, Berkeley, where he specialized in Native American languages. He taught linguistics at the University of California, Santa Barbara, and was a post-doctoral fellow in the Anthropology Department of the Smithsonian Institute.
Dr. Okrand was first recruited to create dialogue in Vulcan for the movie Star Trek II: The Wrath of Khan, and then two years later was assigned to create a language for the alien warrior race of Klingons. James Doohan, who played Star Trek's Scotty, had actually coined a few words of Klingon for the first Star Trek movie. Okrand took the sounds of those words as a starting point and created the language known today as Klingon.
Annalee Newitz is a journalist who covers the cultural impact of science and technology. She received a PhD in English and American Studies from UC Berkeley, and in 1997 published the widely cited book, 
White Trash: Race and Class in America
. From 2004–2005 she was a policy analyst for the Electronic Frontier Foundation. She writes for many periodicals from 
Popular Science
 to 
Wired
, and from 1999 to 2008 wrote a syndicated weekly column called Techsploitation. Since 2008, she is editor-in-chief of 
io9
, a 
Gawker
-owned science fiction blog, which was named in 2010 by 
The Times
 as one of the top science blogs on the internet.